From 21st to 24th August, 2022, a face-to-face meeting of partners of the VOGAS project took place in Israel, Haifa.
While the meeting, the administrative manager of the project Liat Zuri and the leading expert of the University of Latvia Institute of Clinical and Preventive Medicine (UL ICPM, Latvia) Iveta Eniņa discussed the preparation for the final stage of the project, including the final report preparation and audit, as well as discussed other administrative issues.
While the meeting with the scientific manager of the project Gidi Shani, the organization of the final meeting of the VOGAS project partners was discussed, as well as the potential cooperation in other projects, including the recently approved LUCIA project ("Understanding Lung Cancer related risk factors and their impact") – that is planned to be kick-started on 1st January, 2023, and is supported by the European Union program "Horizon Europe" sub-programme "Research and Innovation actions supporting the implementation of the Mission on Cancer".
The meeting took place at the headquarters of the VOGAS project leading administrative partner, Technion – Israel Institute of Technology, where the representative of the UL ICPM also got to know the work of the Technion's technical laboratories.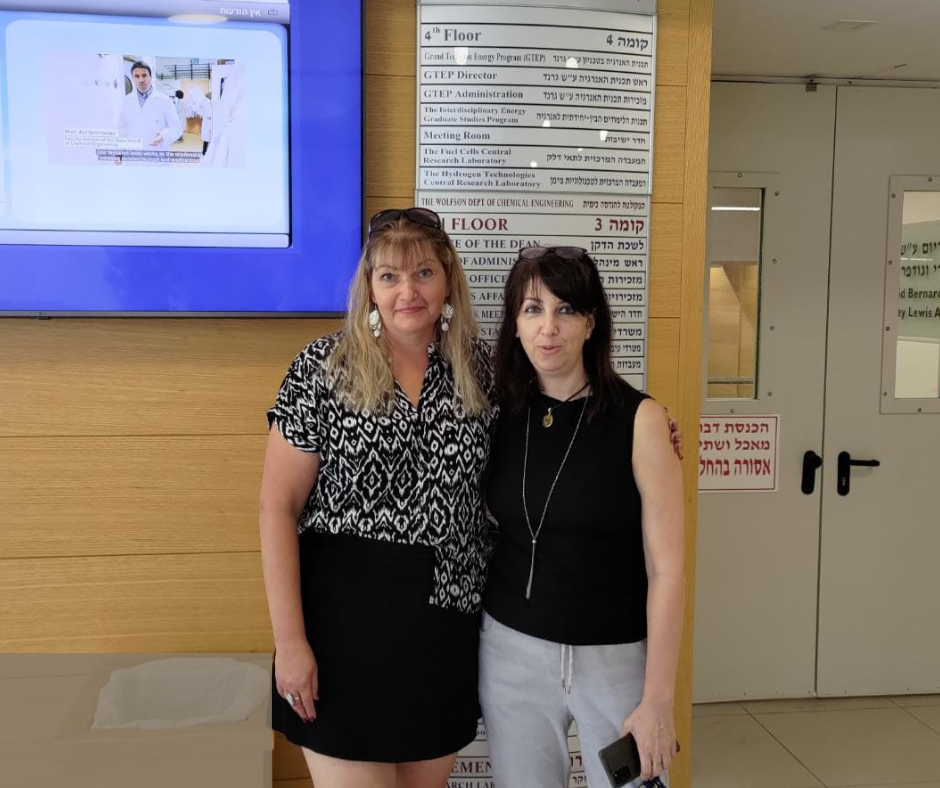 This project has received funding from the European Union's Horizon 2020 research and innovation programme under grant agreement No 824986