From September 27 to 30, 2022, the final consortium meeting of the VOGAS project took place in Georgia.
In course of its implementation, the aim of the VOGAS project has been to carry out the clinical approbation of the latest generation stationary breath analyzer for the early diagnosis of cancer and to clarify the sources of volatile markers. Using the latest generation stationary breath analyzer for determination of volatile markers, the project participants performed breath analyzes in clinical settings, evaluating the device's usability and accuracy, as well as perfecting this non-invasive cancer detection method.
During the meeting, partners discussed the accomplishments during the course of the project implementation period, mainly focusing on operation of the equipment and its improvement and application possibilities, as well as the results of the clinical study and the discovered biomarkers. Several publications are currently being developed on the main results.
With this meeting, the VOGAS project has officially been concluded, however, the established cooperation continues by implementing other Horizon Europe projects.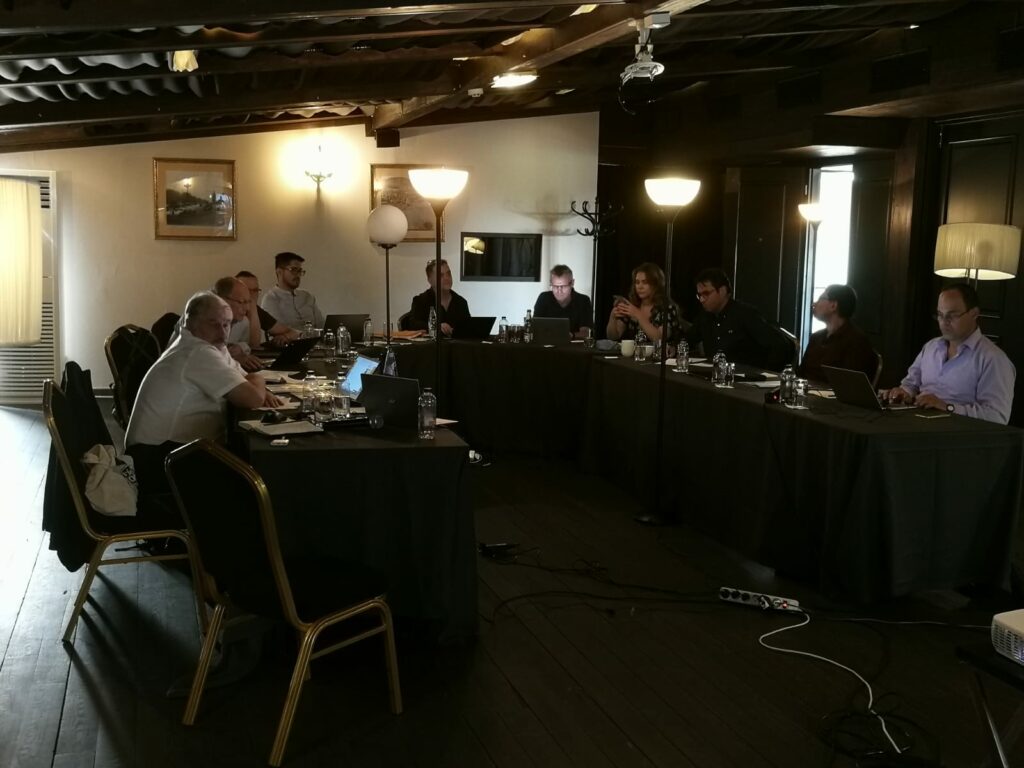 This project has received funding from the European Union's Horizon 2020 research and innovation programme under grant agreement No 824986